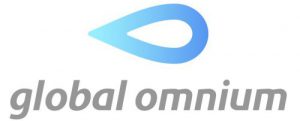 Global Omnium Medioambiente , S.L., Spain
Global Omnium Medioambiente S.L. is part of group of companies called Global Omnium, which focus its activity in the Integrated Water Cycle management, developing several complementary lines of business creating sustainable synergies to optimize water resources, among solid waste management. The business group manages over 350 wastewater treatment plants (WWTP) ensuring that its discharges meet the applicable legal requirements. These treatment plants have all technologies available on markets to attend an overall population of 5.5 million end users in several geographical areas. In order to do this, the Group is constantly analysing new solutions which, while reinforcing the company's core business, may include new services to satisfy the needs of our customers and environmental sustainability.

Instituto Tecnológico Metalmecánico,mueble,madera,embalaje y afines (AIDIMME), Spain
AIDIMME is an institute of technology development (private entity R&D non-profit) working for the metal sector. Currently, it consists of over 500 companies and metal processing sector organizations. AIMME main goal is to promote competitiveness improvement of companies from the metal processing sector through R&D, for its production processes and products. It has a staff of 150 people dedicated to new manufacturing processes and chemical technologies. AIDIMME has accumulated experience of more than 30 years in the field of industrial environment, specifically in developing new processes for water recycling and recovery of metals from waste. AIDIMME has laboratories and semi-industrial pilot plants to test solutions.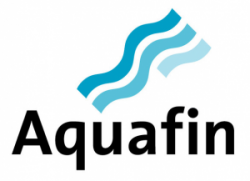 Covering 84% of Flemish households, Aquafin treats the wastewater of about 5 million people in order to secure clean watercourses for generations to come. The company actively manages a network of 6,500 kms of sewers. Mechanical and biological treatment at more than 300 treatment plants ensure the water meets European and Flemish standards before discharge in a watercourse. The expertise the company possesses around the water cycle also enables it to bring water into harmony with our living environment. To face the challenge of a society on the move and the onset of climate change, Aquafin has grown into a centre of expertise and research in the fields of stormwater, water treatment and sewer management.

Creaciones Joviar, S.L., Spain
Creaciones Joviar's was created in 1956 and their main activity is the manufacture of technical parts in Zamak, specifically Hot Chamber Zamak Injection Pressure machines. They have 9 machines operational, from 5 to 125 t, manufacturing parts weighing up to 900 g. The machines are automatic and they have ancillary equipment to continuously separate and recover the casting. They have a complete workshop dedicated to the manufacture of moulds, fully robotised and equipped with the latest advances in measurement control and part positioning. They also have a section dedicated to the treatment of surfaces, consisting of a Galvanic Plant with more than 70 stations which can produce 25 different surface finishes. Their electrolytic finishing section with 74 stations can produce a range of high quality finishes (nickel, chromium, gold) in gloss and satin.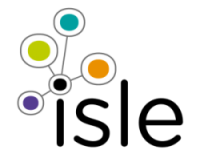 Isle Utilities BV, Netherlands
ISLE is a global independent technology and innovation consultancy that revolutionises the way that emerging technologies and sustainable solutions are commercialised in the water sector and beyond. ISLE accelerates the market uptake of innovative solutions by applying diligence to finding the best available solutions and presenting them to end-users through early engagement, often at the pre-commercial stage of development. ISLE also helps entrepreneurs and commercial partners understand market dynamics, develop robust go-to-market strategies, and connect with appropriate investors.
of the LIFE Waste2Coag partners and demonstration sites: